Pictures and videos in the reserves north of Nairobi:
Aberdare, Solio, Shaba, Samburu, Ol Pejeta and Lake Nakuru.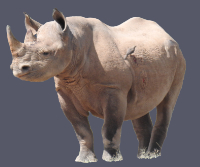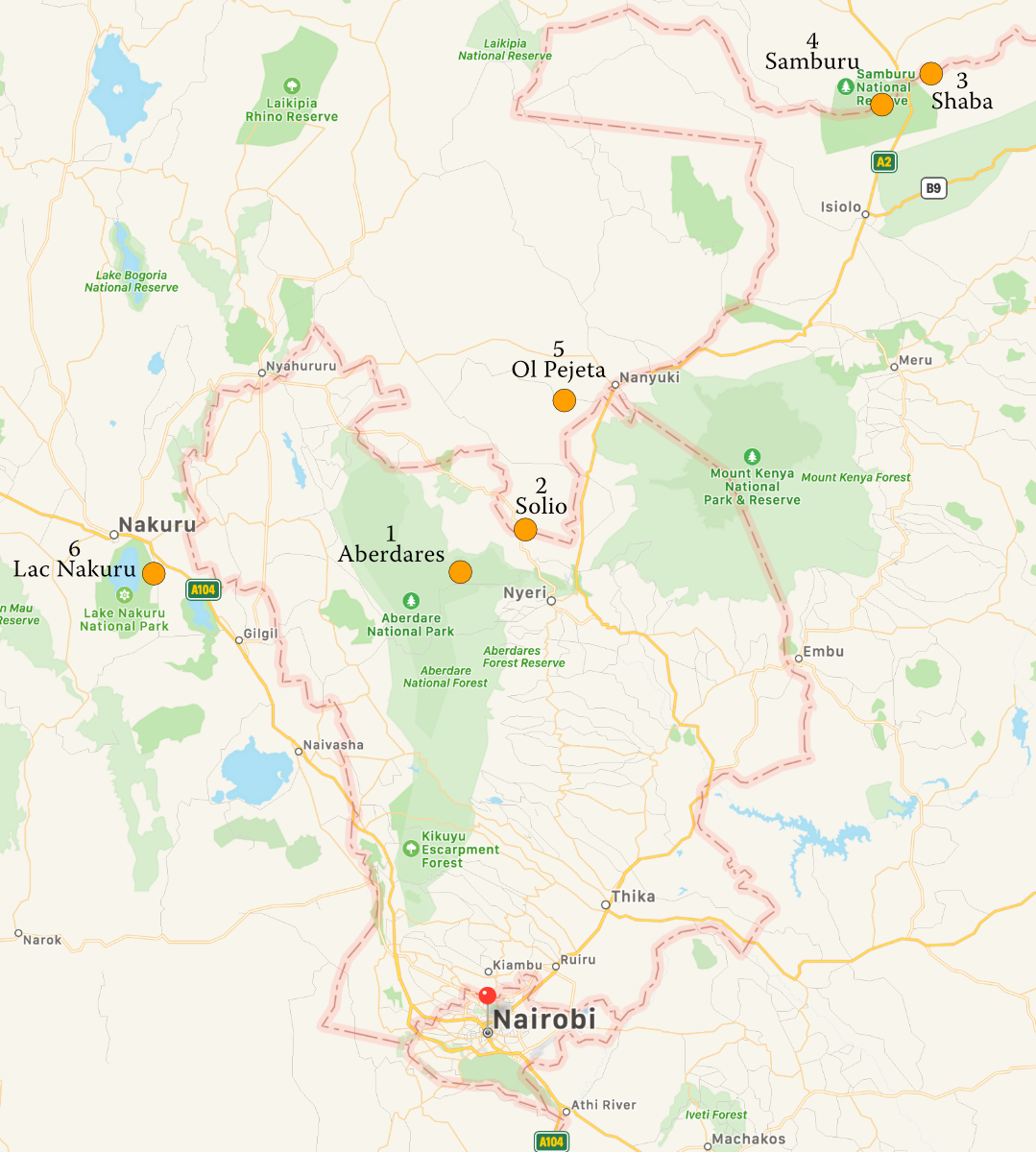 Our safari first took us to the forests of the Aberdares, among buffaloes and elephants. The water point in front of The Ark Lodge is an ideal place to observe mammals and birds at the end of the day and at night.
The white and black rhinos of the Solio reserve remain an unforgettable sight. Shaba won us over with its landscapes and birds, but Samburu remains THE place not to be missed in the north of the country, with herds of elephants, families of lions and cheetahs, not to mention gazelles and birds.
Ol Pejeta is a more discreet reserve located right on the equator. Few birds, but a nice encounter with two lionesses and a leopard. Finally, Lake Nakuru has lost much of its appeal with the rising waters, but the spectacle of the flamingos, as well as the Rothschild's giraffes, are worth the detour.