More or less collaborative felines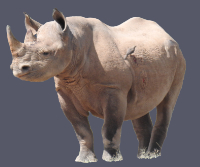 A female Cheetah and her three cubs in the Samburu National Reserve.
A lion wakes up from its nap and begins to look for... another place to resume its nap.
Solio Game Reserve.
Two lionesses wake up at the end of the day and walk away, hiding behind the bushes, probably to go hunting.
Ol Pejeta Conservancy.
Do not miss, at the 4th minute, the person on the 4×4 who does not see the lionesses passing.
Ol Pejeta Conservancy.
On a windy evening, a leopard observes us from the top of a small hill.